About the Show
Over the past 30 years, NO OTHER RADIO PROGRAM in the Fargo-Moorhead area has exceeded the audience size of The Ben & Jim Show!
The Ben & Jim Show has had a  SUCCESSFUL HISTORY, drawing LARGE AUDIENCES and MEDIA ATTENTION  in markets including Tampa, Miami, Boston, and Evansville, Indiana.
About the Hosts
Ben Ziegler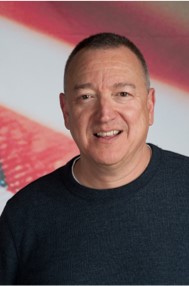 Ben was born in Glendale, California and moved to San Diego at age 6. As a young boy he knew that he wanted to be "that voice in the radio" someday.  His dream was realized after a year in Fort Collins, Colorado where he "learned the ropes" of radio.  He then landed a job at a radio station he grew up listening to, 97 KSON Country, the number one radio station in San Diego.  Then he advanced to the legendary KCBQ Country, also in San Diego, and Ben's radio career was off and running!  In 1995, Ben decided to leave the radio station he was working at in Cleveland, Ohio, to join Jim Babbitt, also from San Diego, at the Red River Valley's then KQWB Q-98. As the newly formed Ben & Jim Show, it was a big ratings success in its first book, which took the station to the top of the market. Ben's radio career has taken him to many cities…Fresno and Los Angeles in California with Pirate Radio, Tampa and Miami's WIOD AM Talk, Cleveland and Akron's WKDD, New Jersey's 101.5 FM, the biggest talk station in the New Jersey-New York market, and Phoenix Arizona. He's worked in many formats, from Talk to Country, from CHR to Rock and Oldies…but never Polka, to date!  Ben's radio experience includes responsibilities as Music Director, Program Director, Operation Manager, and most recently Program Director at WDAY AM in Fargo.  Ben loves morning radio best and has big plans of having a lot of fun doing it. "Radio is my Playground".
Jim Babbitt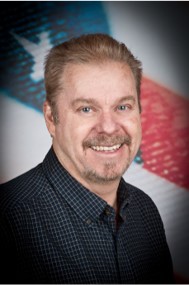 Fascinated on a field trip to a radio station in the 4th grade, Jim Babbitt has had radio in his blood for most of his life. He has worn many hats since then, as the owner of KZTK "103.9 The Truck" since 1999, station operator, manager, advertising sales, and as a successful on-air talent with a career that spans three decades.   Jim was half of "The Ben & Jim Show," a popular radio morning drive-time program in the early 1990's. He and his partner made an impact in Fargo as the highest-rated radio show in the past 30 years.  Ben and Jim were instrumental in driving a rock station to number one in the market (which had never happened before, and hasn't happened since).  In 1997, they were selected in a nationwide search of over 400 morning shows to boost ratings at WHPT in Tampa, Florida.  After reaching number two in the market, in a single ratings period, they were promoted to WIOD in Miami, Florida.  Jim has worked for other notable stations such as WRKO in Boston as well as San Diego stations KCBQ, KKYY and XHRM. Jim has also worked for many large broadcasting companies such as Paxon Broadcasting (founders of the Home Shopping Network) Clear Channel Communications and CBS.
Contact the Show

Call: Weekdays, 7a-9a at 701-347-5005, Email: thetruck1039@hotmail.com
Ben & Jim Clips
Stay tuned for more!