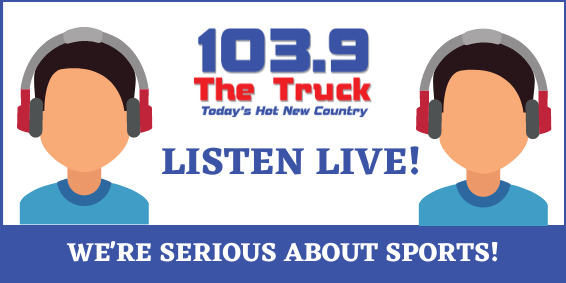 Live Sports Broadcasts…With Brad Anderson!!
Eastern ND Class B High School Sports

Class B ND High School Sports with Award-Winning Sports Announcer Brad Anderson!
Brad was awarded "2017 North Dakota Sportscaster of the Year" by the National Sports Media Association and also a winner of the Award of Merit from the North Dakota High School Coaches Association
Broadcasting Games & Tournaments for…
        Central Cass, Northern Cass, Enderlin, Maple Valley, Kindred, Richland, Oak Grove, Lisbon, Milnor, North Sargent, Sargent Central, Hankinson, Oakes, Wyndmere-Lidgerwood, Wahpeton &  Finley/Sharon-Hope/Page.
*Listen on the Radio at 103.9 The Truck or…
*Listen HERE for LIVE STREAMING.
————————————————————————————–
NOTE!  WORKS BEST USING THE BROWSER "MOZILLA FIREFOX." If you STILL can't get onto our stream, keep trying!  There may be too many people listening & you may need to wait until someone else gets off.  If you are still having difficulty, please call the radio station (701) 347-5005.  Thank you!
Live Sports Broadcasts.