With host Jason Spiess, Saturdays 8a-9a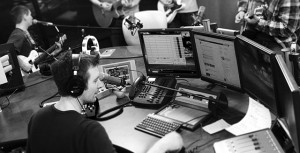 Building The Bakken is first and foremost a weekly radio program produced in North Dakota and broadcast across the Upper Midwest. We don't stop at the edge of a station's signal, our content is also distributed in print publications and on the web.  Through a variety of media partnerships, Building the Bakken becomes a multi-platform approach that allows us to reach our audience anywhere.
Our mission is to tell the story of the people and the businesses that make up the communities building the Bakken every day through topical and in-depth dialogue.
It is this focus on the impact of the communities on the Bakken and the impact of the Bakken on communities that sets the program apart and frames an honest look at what life in the Bakken really means.
Building The Bakken is a production of S\GNAL Group Media, a North Dakota based media agency. www.signalgroupagency.com